---
2016: 15m project
Introduction: After few years of experience with 15m 6 el. ZX-yagi @23m we decided to build new antenna system for this band.
Idea: All antennas from tower Nr.3 will go down. Pair of new 6 ele yagis YU7EF design will be stacked on tower at @27m and @15m (upper fully rotatable, lower fix to USA). But on the top of the tower is place for two rotatable antennas with separation 3 meters. What can we put there? We decided to re-build ZX30-3 and use just material for new "dualband" yagi for 30/40m. Pop YU7EF has been asked again for compute a "special design for us" where will be on one boom 3 elements for 30m and 2 elements for 40m. Pop sent it and action could started ...
9/2016: September 8th - day "D"
The crane has been ordered for this day. We had to put down two old yagis (5el. for 20m and 5el. fo 12m) and put up two new ones - 6el. for 15m (to the top) and "dualband" yagi 2el. 40m + 3el. 30m (3 mtrs bellow).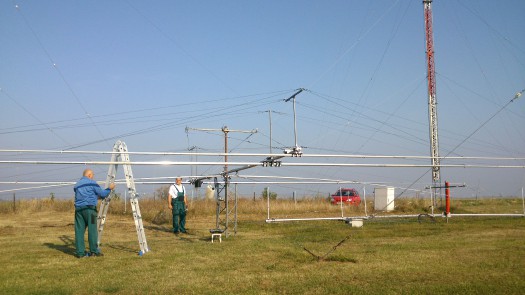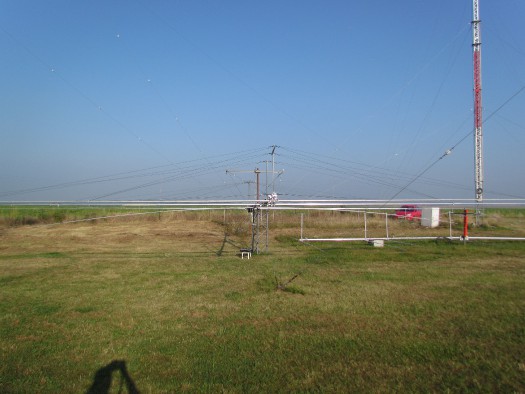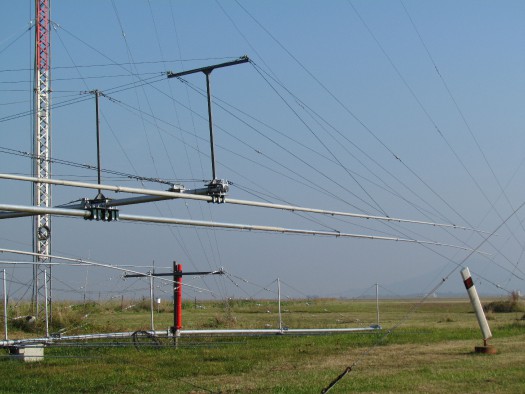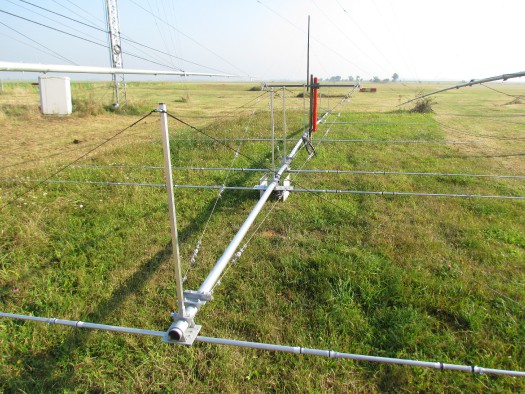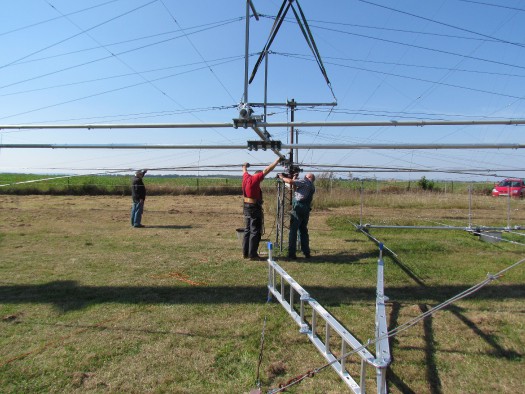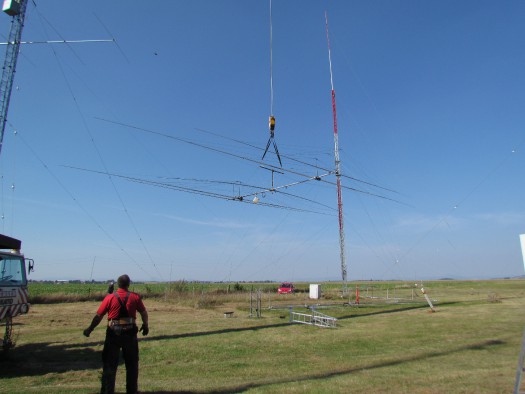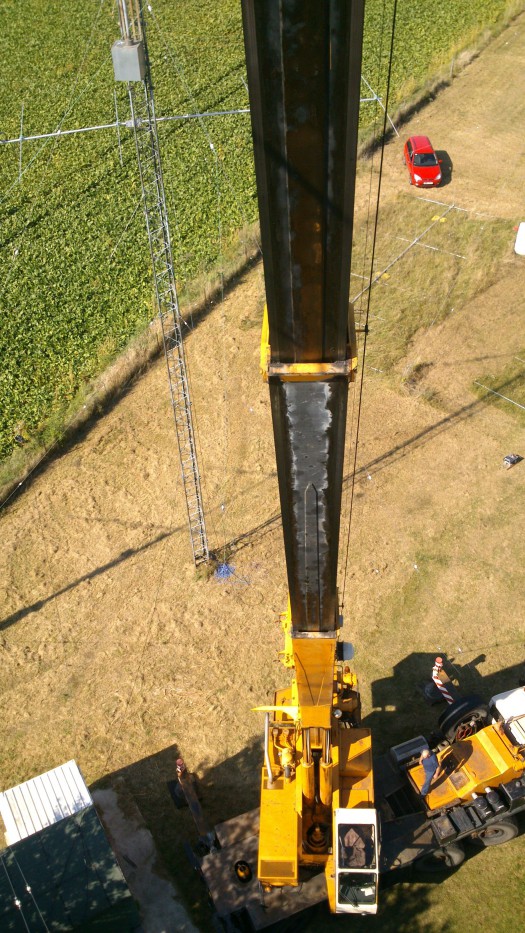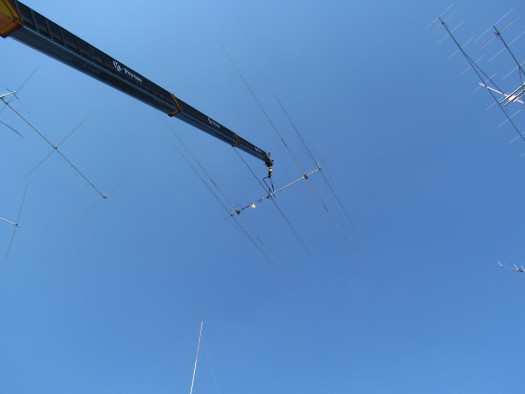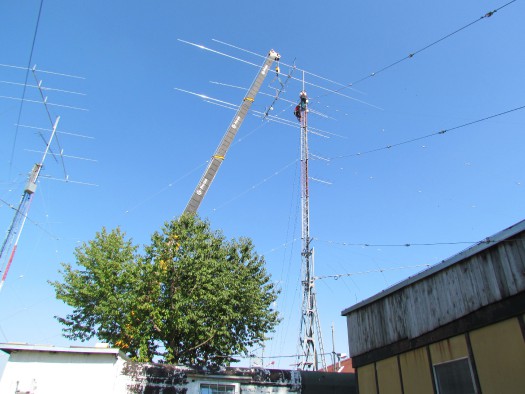 6/2016: Both yagis assembled. Now we are going to prepare guying ropes to each element and after that steel ropes with insulators to boom.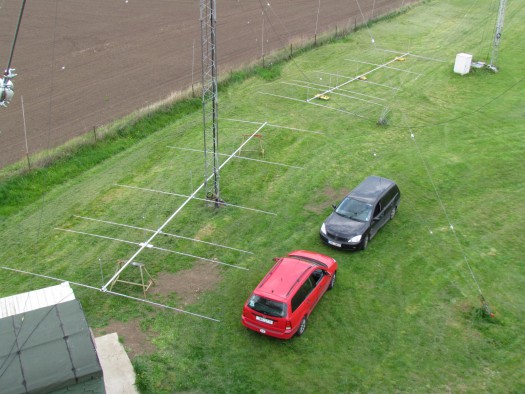 5/2016: Second yagi assembled (first one behind)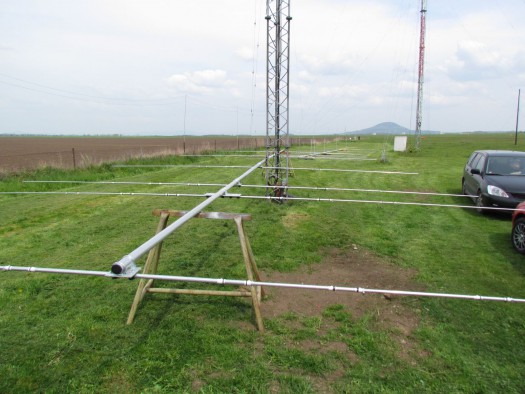 4/2016: First yagi assembled